Technical Tour
Technical Tour:
The technical tour will be held on October 18, 2018, and it consists of two parts: Chengdu Tianfu International Aerotropolis and Civil Aviation Flight University of China.The specific route is as follows:
| | |
| --- | --- |
| Time | Event |
| 8:45-9:00 | Gather at the Hotel Lobby of InterContinental Century City |
| 9:00-9:50 | Start off for Chengdu Tianfu International Aerotropolis |
| 10:00-10:30 | Visit Chengdu Tianfu International Aerotropolis |
| 10:30-12:00 | Leave for the Civil Aviation Flight University of China |
| 12:00-14:00 | Have Lunch |
| 14:00-16:30 | Visit the Civil Aviation Flight University of China |
| 16:30-18:00 | Back to the InterContinental Century City Hotel |
Chengdu Tianfu International Aerotropolis
Chengdu Tianfu International Aerotropolis is located in Jianyang, the southeast of Chengdu, with a total area of 483 km2 consisting of Chengdu Tianfu International Airport, Airport Economic Area and part of Jianyang. In April 2017, Chengdu Hi-tech Zone has officially taken over CDTA, aiming at building it into a "One Belt One Road" International Cooperation Model, Global Citizen Innovation & Entrepreneurship Community and National Strategic Emerging Industry Cluster.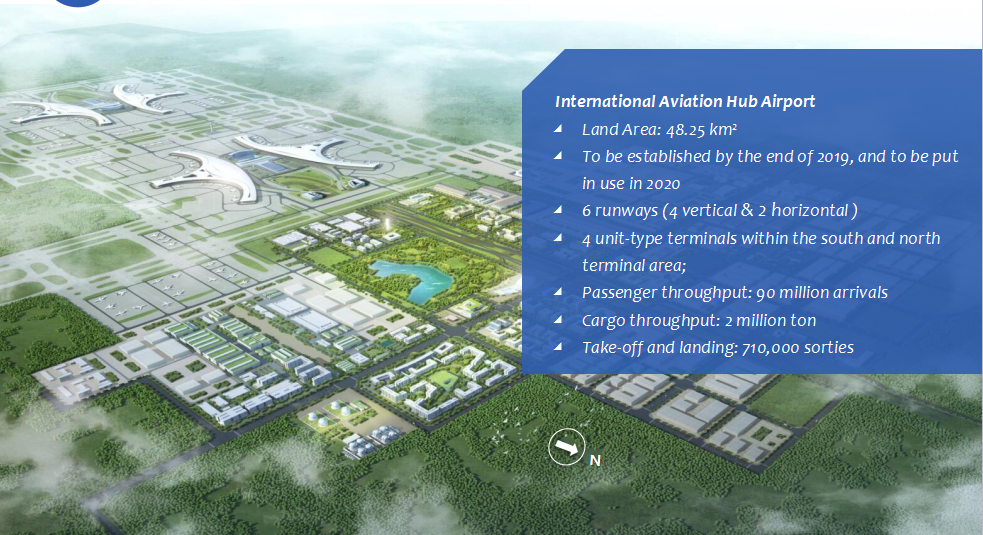 Chengdu Tianfu International Airport is positioned as the largest airline hub along "One Belt One Road" with 6 runways and 4 terminals. The airport will be completed in 2019 and open to traffic in 2020. It is predicted to have passenger throughput amounted to 90 million and cargo throughput of 2,000,000 tons.Centered on the airport,we will establish the multimodal transport system of "air, rail, and road",to create a modern and international gateway city,connecting with other major cities in the world.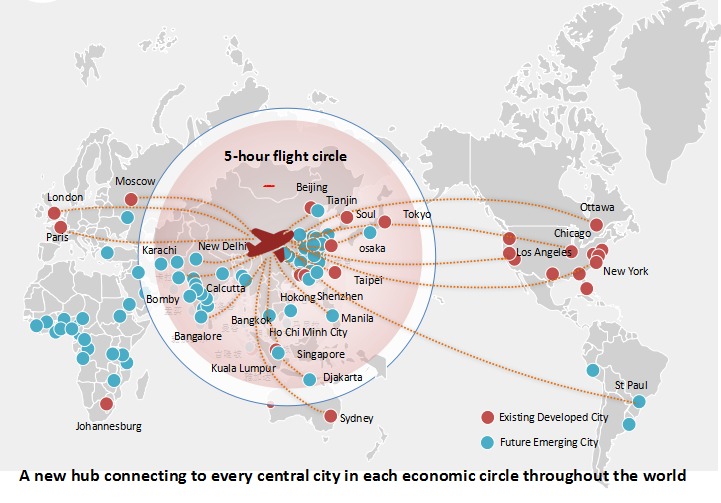 Chengdu Tianfu International Aerotropolis has three major industries including aviation hinge economy,urban service economy, and innovative new economy. The aviation hinge economy includes international trade, hinge economy,MRO, exhibition service,etc.The urban service economy includes headquarter economy,culture and tourism,cross-border healthcare, international education, sports events, smart commerce, etc.For innovative new economy sector, it will develop cloud computing, IOT, big data, AI, etc.We are promoting the major projects of modern logistics industrial park,tianfu olympic sports city, jiangxi south CBD,tianfu campus of civil aviation flight university of China and technology innovation demonstration zone of China Civil Aviation.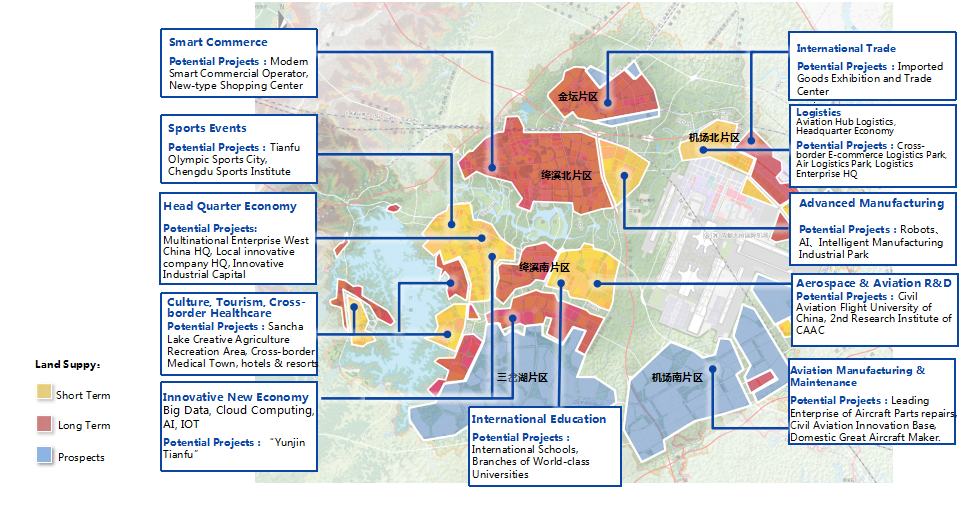 Respecting the harmony between the city and nature ,
we will preserve and utilize the mountain and water resources to build a garden city.Adhering to the concept of smart city,we will build ubiquitously sensory and seamlessly accessible infrastructure wiht high-standard civic centers,
cultural centers, exhibition centers,consumer centers, and international hospitals for our residents.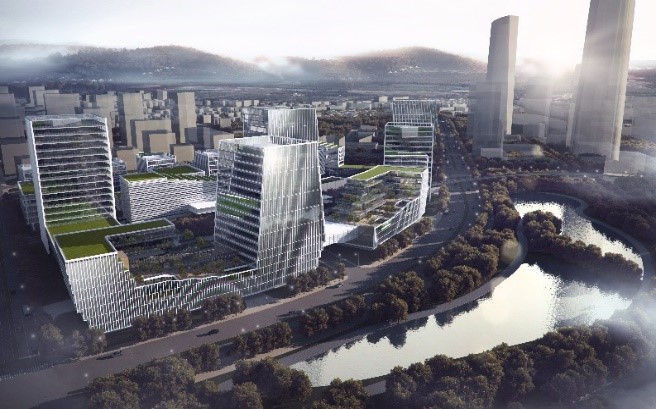 Visiting Site:Ma'an Mountain View Platform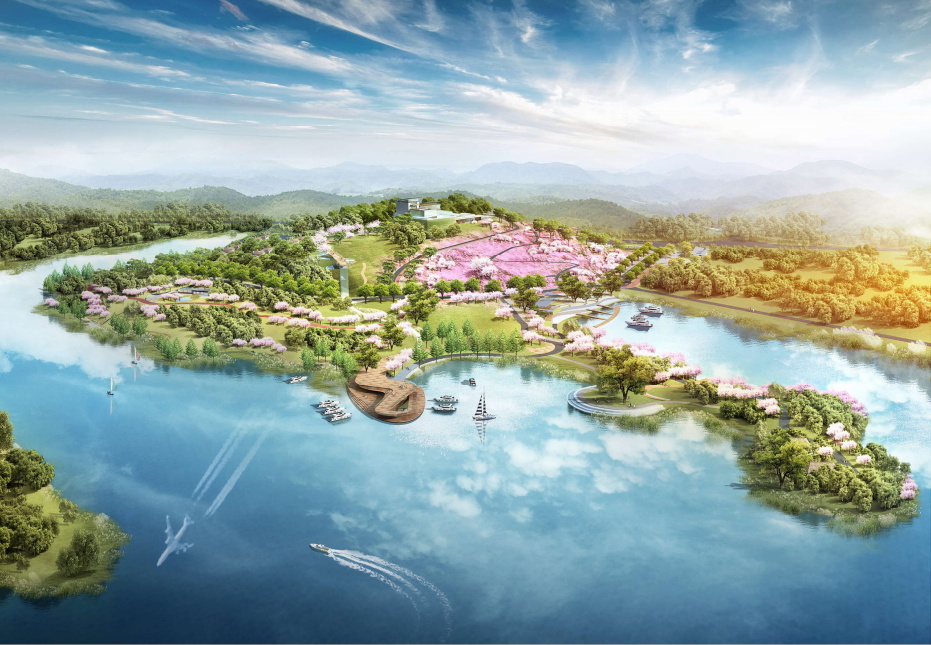 Ma'an Mountain Viewing Platform is located on the north bank of Sancha Lake that covers an water area of 27km2. It is the exhibition window and tourism experience area of Chengdu Tianfu International Aerotropolis. Standing on the Viewing Platform, overlooking the beautiful scene of Sancha Lake, you can see the fish wandering in the green clean water, the verdent islands shaded under flowers and trees, birds perching in the woods, the cliffs rising from forested velley, and layers of hills joining with overlapping peaks.


CAFUC Civil Aviation Flight University of China –CAFUC
CAFUC Civil Aviation Flight University of China (CAFUC) is the only full-time regular institution of higher education for civil aviation pilots, as well as technicians of other civil aviation specialties and high-quality applied professionals in engineering, management and arts required by national economy, under the direct jurisdiction of CAAC. With its headquarter in Guanghan City, Sichuan Province, CAFUC, covering a total area of over 17000mu, has five flight training sub-colleges in Xinjin, Guanghan, Luoyang Mianyang and Suining and two air terminals in Luoyang and Suining. It has set up 10 colleges, Simulator Training Center, Aero Engine Maintenance Training Center, Aircraft Repair Plant, Sanxing General Airline Co., Ltd., and Chinese Civil Aviation Scientific Research Base. Now CAFUC has more than 20000 full-time students. It has formed an educational pattern of "flight orientation and comprehensive development" and become the largest "university of civil aviation" in Asia with world reputation.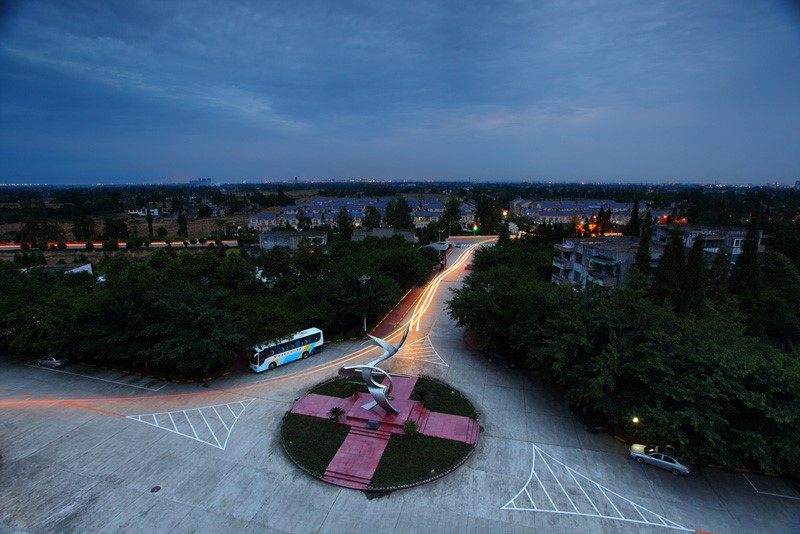 In the past 62 years CAFUC accumulates abundant experiences and possesses over 600 flight or other specialty teachers with precise teaching style and exquisite technology. Nowadays CAFUC has 5 well-equipped flight-training airports in Xinjin, Guanghan, Mianyang and Suining of Sichuan and Luoyang of Henan, 330 airplanes of 14 types for Instructional Training use and 30 supporting simulators and exercisers. In recent years CAFUC has made extraordinary achievements in aviation safety. It has won the highest award for general aviation—"Golden Seagull Cup" granted by CAAC for six times and been successively granted the honorable titles of "National Advanced Primary Party Organization", "National Model Unit of Safe Flying", "National Model Unit in Taking Comprehensive Measures to Maintain Public Order", "National Civil Aviation Advanced Unit of Safe Flying", "Sichuan Model Unit", "Sichuan Advanced Unit in Ideological and Political Work in Colleges and Universities", "Excellent Higher Education Institution of Carrying out School Sports Work Regulations", etc.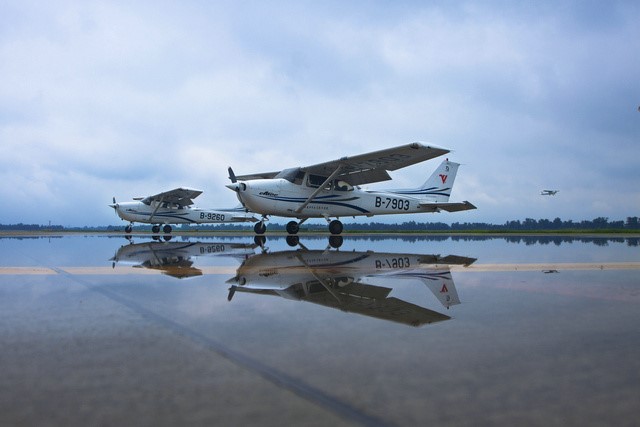 At present CAFUC offer 33 specialties for undergraduates, including flight technology (cargo transport aircraft pilot, general aircraft pilot, helicopter pilot), transport and communication (air traffic control, flight dispatch, aeronautical information and airfield control), English, computer science and technology, business administration, heat energy and power engineering, electronic information engineering, safety engineering, traffic engineering, logistic management, marketing, cabin attendant and tourist management, business management and air service.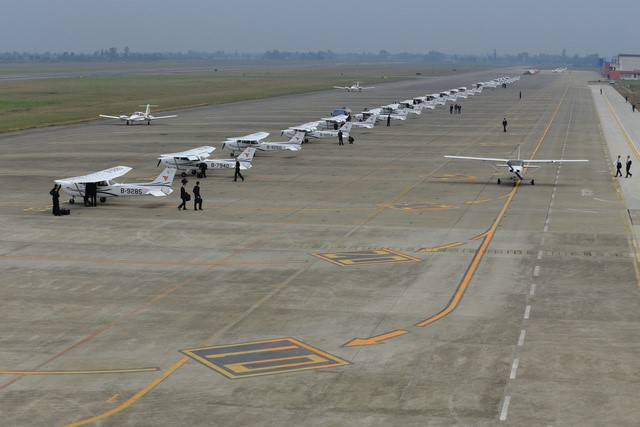 During the 62 years CAFUC has cultivated over 32000 pilots(about 70% of Chinese pilots) and 10000 ground technical professionals for Chinese civil aviation and done the transition training of about 15000 (person-times) pilots and continuing education of 20000 (person-times) professionals of civil aviation. It also has cultivated a large number of pilots for such countries and regions as Japan, Vietnam, Indonesia, Malaysia, Iran, Mongolia, Cambodia, Hong Kong and Macao. Its adult education and private pilot certificate training has begun to take shape.
Visiting Route
1.University history showroom
2.flight-training airports in Guanghan
3.Simulator Training Center
4.Aero Engine Maintenance Training Center
5.Civil aviation laboratory