Chengdu
Thousands of years ago, a king of the ancient Shu Kingdom esta-blished his capital in the center of Sichuan plain and named it Ch-engdu. Nowadays, Chengdu is the capital of Sichuan Province, wh-ich is 1.24 thousand square kilometers in size and has a populati-on of 11 million. It's the technological, commercial, trading, finan-cial and transportation center. Chengdu is described as "Ancient Shu Culture", "Sichuan Scenery", "Culture of Three Kingdoms", "Panda Protection", "Chengdu Delicacies" by visitors from all over the world. Chengdu is one of the Top Tourist Cities in china, and it was awar-ded one of the Most Attractive Tourist Cities in China, 2006. At present, it has many places of interests, including World Heritages, National Key Cultural Relics Protection Units and State Key Cultural Relics Protection Units.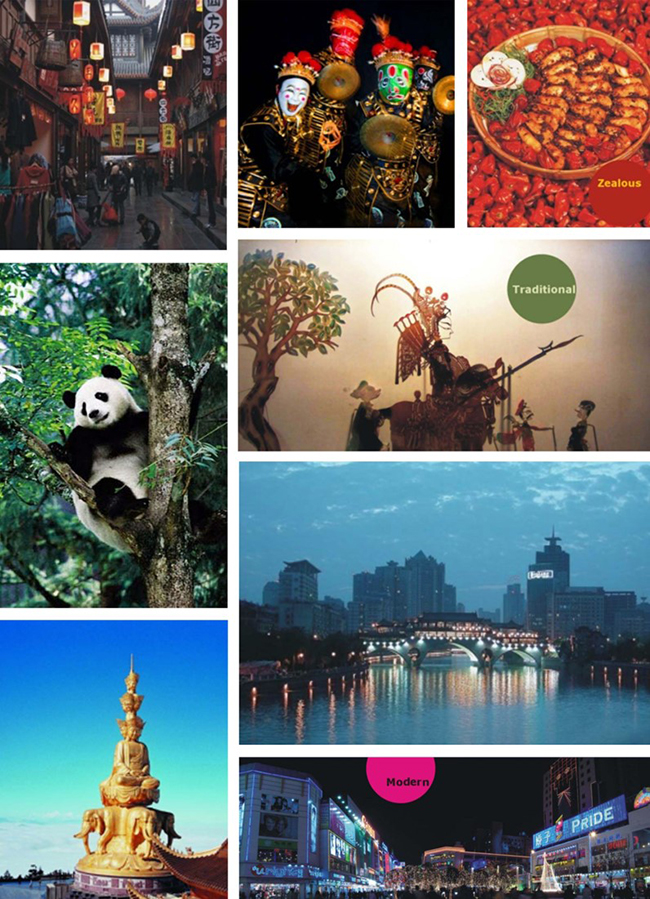 Temple of Marquis Wu
Temple of Marquis Wu was built in commemoration of Zhuge Liang, the famous marquis of the ShuHan Dynasty. There are numerous historical relics, such as Chu Shi Biao and so on.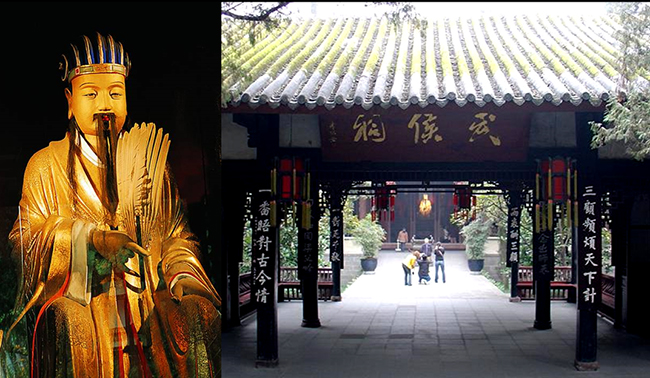 DuFu Thatched Cottage
The Chengdu Du Fu Thatched Cottage was the residence of Du Fu (AD 712-770), a great Tang poet hailed as the "poetic saint" by later generations. It is a major cultural relic enjoying State-level protection.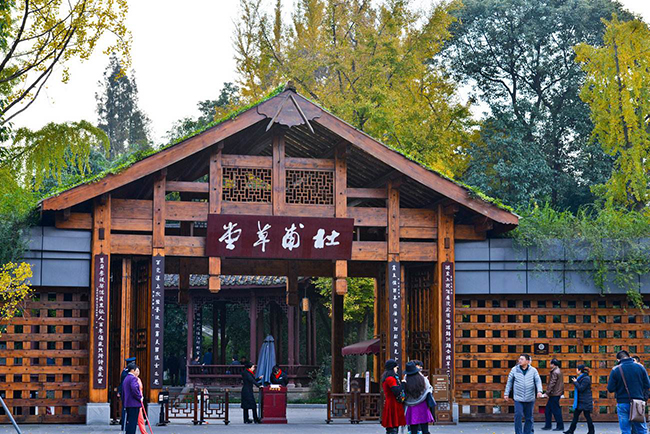 Jinli Street
Lying on the eastern side of the Temple of Marquis Wu,Jinli Street featuring the tridition of western Sichuan guided by Three Kingdom culture.This street is an ideal place for tourists to enjoy food,buy antiques,and enjoy Sichuan opera.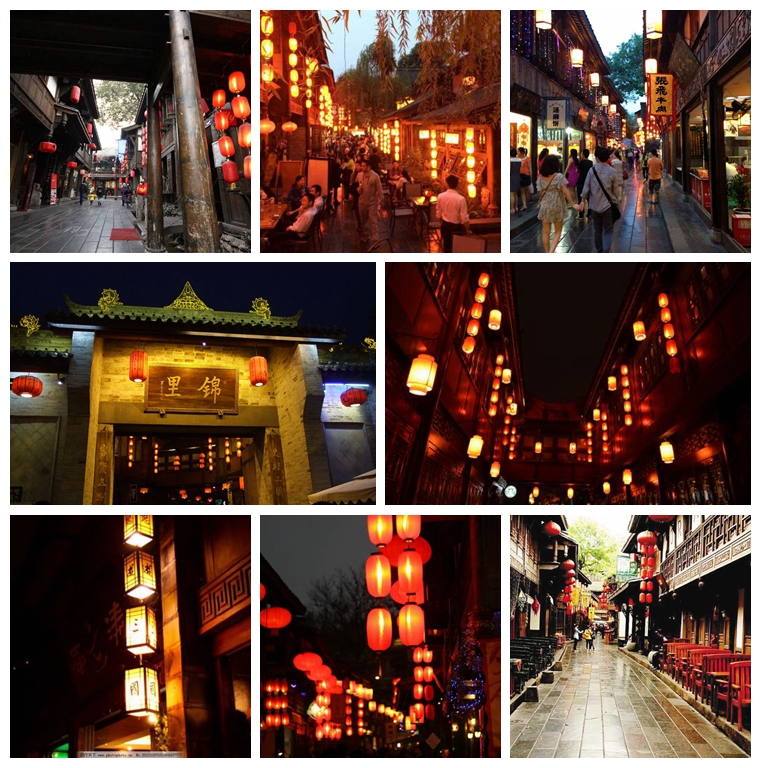 Broad and Narrow Alley
Being in the list of Chengdu Historical and Cultural Protection Project,Broad and Narrow Alley is composedof broad alley,narrow alley and across alleys.It`s a reduction of the old Cheng du life style.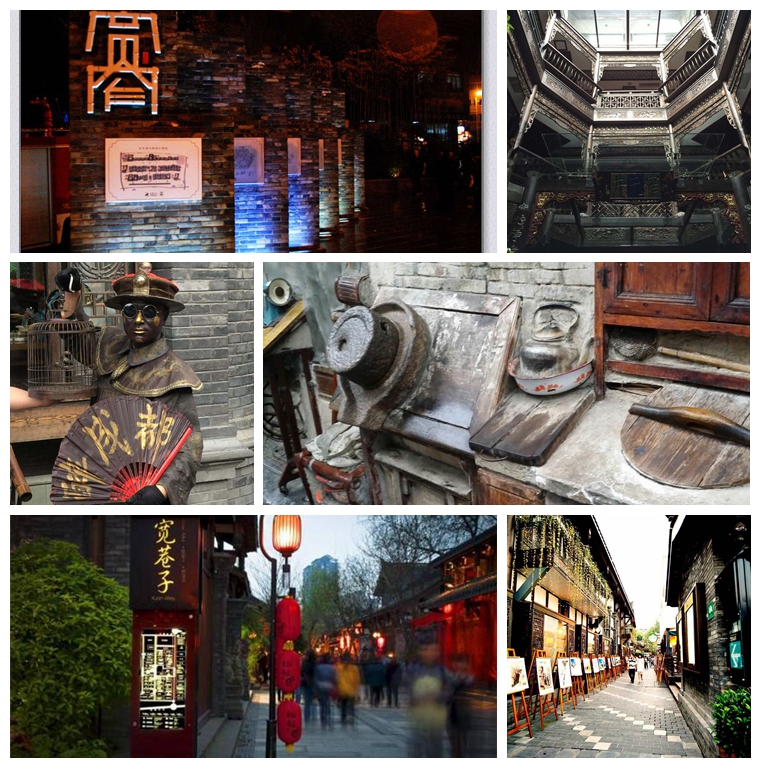 Chunxi Road
Chunxi Road,west of the People`s Square,accommodates Chengdu`s most famous shopping area including the Pacific,Parkson and Wang Fujing Department Store and so on.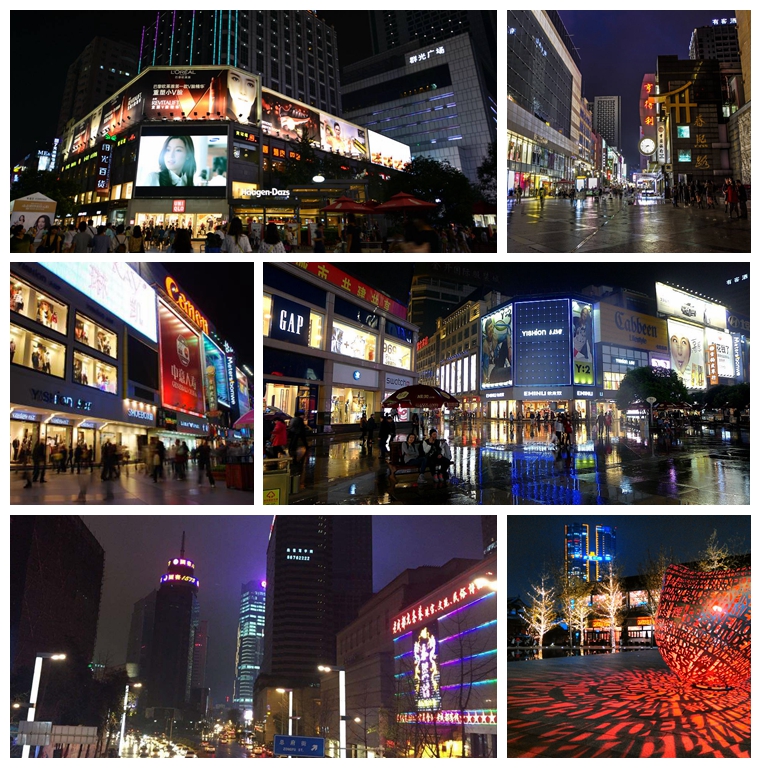 Panda Breeding and Research Center
The Giant Panda Breeding Research Base in northern Chengdu, located in Futou Mountain 10 km from downtown, is connected with the urban area via Panda Avenue. It has become a key center in China where ex-situ protection is afforded pandas and other endangered wildlife. The Panda Museum has a wealth of precious exhibits and is an ideal place to get to know pandas and to appreciate the joys of nature. As well as the giant pandas, there are lesser pandas, black-necked cranes, white storks, white swans, black swans, wild geese, mandarin ducks, peacocks and other magnificent creatures, all living in their natural habitats.
Chengdu Research Base of Giant Panda Breeding simulates the ecological field environment of giant panda by using landscape technique and builds an ecological environment suitable for living and breeding of giant panda and several rare wild animals. There are over 20 giant pandas and many rare animals of red panda, black-necked crane and white crane throughout the year. The Base is provided with infrastructures of Scientific Research Building, Open Research Lab, Veterinary Hospital, Animal House and Giant Panda Playground, Swan Lake, Giant Panda Museum and Comprehensive Service Department, integrates the charming natural scenery and beautiful artificial landscape into a whole, and forms an ecological environment suitable for habiting and breeding of giant panda and several rare animals. It is designed to protect the giant panda, enlarge their population and finally release them to the nature.
It is best to arrive early in the morning because pandas are semi-nocturnal and sleep during the middle of the day.